Simplify the sales process with our powerful solutions
Equip your sales force with the vital information they need to make every contact count, drive sales growth, and improve customer satisfaction.
We go beyond traditional sales enablement solutions. Maximise your interactions with every customer and lead, powered by full access to sales history, patterns, benchmarking, and more…
Increase your sales revenue
In today's competitive climate, boosting sales revenue is crucial. Toucan Sales Analytics presents your sales data in intuitive tables and charts, allowing you to effortlessly identify up-selling and cross-selling opportunities.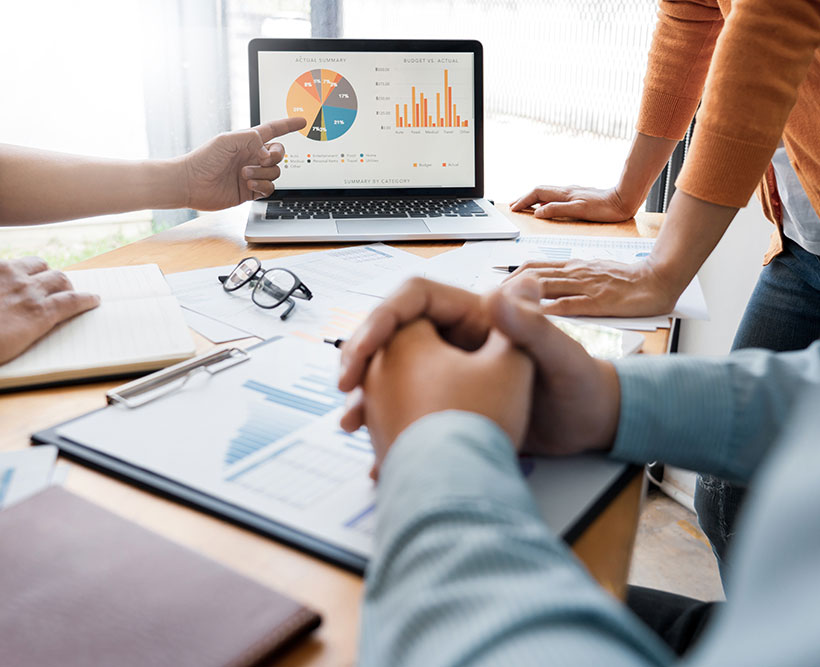 Optimise Customer Interactions
Your time with customers is invaluable, and Toucan Sales Analytics ensures you make the most of it. With a comprehensive suite of sales analytics, you can access your interaction history, email correspondence, visit reports and call notes, all in one place.
Never miss an opportunity
The key to success lies in seizing every opportunity that comes your way. Toucan Sales Analytics keeps you on track with its proactive approach.
Managing a sales force is time-consuming. With Toucan Sales Analytics, transparency and accountability become effortless. Enable your team members to log their interactions, which can be automatically tracked and reviewed through comprehensive dashboards.
Visualise and Conquer your Territories
Out of sight should never mean out of mind when it comes to your customers and leads. With Toucan Sales Analytics, we simplify territory management by offering powerful visual tools.
"We implemented Toucan Sales Analytics across our sales operation in January 2023, since that time our customer engagement has soared. We can now measure our outreach; the whole team can share communications and our customers are welcoming the support we are providing which is leading to more quotations and higher sales. Toucan allows us to prepare for calls and visits, by highlighting opportunities to sell across our brands and deeper into our product groups, meaning that more of our products are being purchased."
Mark Heywood, Operations Director, Terratruck Ltd.
If you'd like to see Toucan in action, book a demo with one of our team to find out more.
To learn more about how Toucan's sales solutions could help your sales executives, get in touch with our friendly team who are always happy to help.
Work smarter, not harder. Toucan Sales Analytics is your key to unlocking intelligent insights that will transform your sales performance. With our powerful solution, you can effortlessly manage territories, stay on top of customers, leads, and teams, and most importantly, drive significant sales growth.
Streamlined, Effortless Selling, Anywhere, Anytime. Empower your sales force by enabling digital product and brand presentations, swift order processing, and seamless account management on the go. It's time to embrace a new level of efficiency and empower your sales team with the Toucan Sales App.